Serving Jacksonville, Texas, and Beyond
East Texas' Top Custom Metal Fabricators
Jacksonville, Texas is home to many East Texan families, a unique history, and buzzing city life. The community of Jacksonville, Texas, clocks in at having a population of nearly 13,997. Although it's a relatively small town, it has growing popularity that attracts new residents with its grassy hills, towering pines, and its booming business opportunities.
Not only is Jacksonville known for being a hospitable place to start one's own business, but it also provides jobs in the industries of agribusiness, energy, manufacturing, transportation, logistics, and even health services. No matter where you'd like to go with your career– Jacksonville, Texas offers many wonderful options worth pursuing.
In addition to its flourishing business opportunities, Jacksonville is also a fantastic place to raise a family. Many growing families are moving away from the metropolitan areas of Dallas and Houston as they seek a simpler life in the country.
Jacksonville provides residents with that familiar small-town charm. No matter what you're looking for, Jacksonville, Texas is a beautiful place to live and work. It's also known as the "Tomato Capital of the World," and holds an annual "Tomato Fest" celebration in June. If you haven't checked it out yet, we recommend adding it to your bucket list!
Blue Goose Customs & Fabrication is happy to support our clients that reside in Jacksonville. But we don't just serve Jacksonville, Texas– we're happy to come to you! No matter where you're located in East Texas, our team will be happy to travel to your location to deliver you our custom-made metal fabrication products. 
Here are a few of the main regions we serve:
Jacksonville | Tyler | Palestine | Longview | Athens | Kilgore 
…and more! We're proud to serve all of East Texas. No matter your location– we'll be happy to deliver your custom-made metal structure. From metal fences, gates, entryways, and more– the Blue Goose team does it all. Contact us today to learn more about how we can help!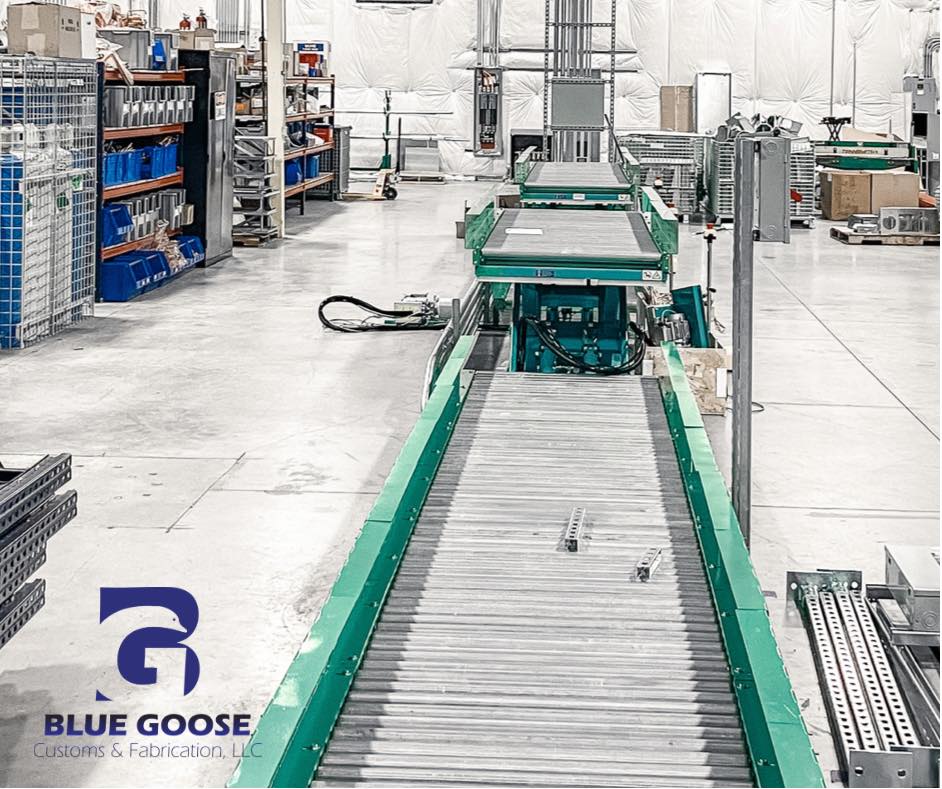 Blue Goose: Proudly Supporting East Texas
The majority of our clients in East Texas not only desire a durable fence or gate for their property, but they're looking for something beautiful and custom-made. We offer our clients an all-in-one solution, whether they need a fence, gate, entryway, or signage. With exceptional customer service and extensive experience in metal fabrication and powder coating, we're able to provide holistic solutions that touch on all the important aspects of our industry.
That's what makes Blue Goose different. You may be looking for metal shops, welders, and powder coating specialists… but why not find a company that offers it all? The team at Blue Goose Customs & Fabrication expertly designs, cuts, and constructs your new structure, and then seals and beautifies it with a powder coating. 
Furthermore, we install all of our gates and fences with automated operators. You can use remotes or keypads to open your entryways conveniently. 
By working with Blue Goose, you support a local family-run business. We oversee every project and ensure it is quality-inspected.
Supporting Jacksonville, Texas; and All of East Texas
What better way to make your metal structure stand out than to have it beautifully customized? It is Blue Goose's specialty to create metal structures that you will be proud of. We deliver beautiful, all-in-one metal fabrication services.
From design concept to precision CNC plasma cutting, powder coating, and implementation, Blue Goose Customs & Fabrication does it all. Contact us today to learn more about all that Blue Goose can do for you!
If you are in East Texas and are ready to get your custom metal work project started, give us a call! We serve all of East Texas.